"Built in the USA"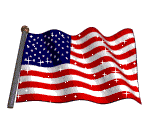 Precision Machined products: Prototype & Production
One piece and prototype machined components machined from every angle.
Tolerance: +-.0005
Precision machined cams made from plate steel. Tol: +-.0001
Production runs from one piece to 1000's of pieces. Heat treated, broached and honed.
Specializing in machined castings from all sizes.
Finished product ready for heat treat.
Primed and painted cam ready for shipment.
Intricate parts, no problem. Penrod is used to multiple setups. Grinding to +-.0005
Computerized Numerical Controlled precision facing, turning, boring, threading, drilling, grooving, trepanning and milling. Live Tool capacity adds the ability to perform mill type operations without need for additional setups/handling thereby improving cost and quality.
Penrod Machine Shop has earned its experience by working with 5 specialized industries in its 26 years: Aerospace, Industrial, Medical, Military and Marine. By focusing our concentration on these industries we are better able to serve our customers by recognizing their application requirements, limitations, and trends. Serving the Aerospace, Industrial, Medical, Military, and Marine industries, we are able to provide unparalleled expertise from design input to fabrication.
Stainless, Aluminum, Tool Steel, Hot Roll or Cold, Penrod can machine it all.
Fourth axis machining capabilities on three
verticle CNC Machining centers.


Penrod Machine Shop stands at the forefront of general machine shops by specializing in precision machining to tight tolerances on a production level. While most job shops have CNC machining capabilities, we take pride in our ability to fixture and tool up some of the most difficult parts to machine. We have full machining capabilities, from CNC milling and CNC turning to grinding, honing, and conventional machining, with full secondary capabilities. Satisfying our customer's tough machining requirements is what we've been doing best for over forty years!
Heat treating, honing and broaching capabilites. Finish painting available.
Matsuura multi spindle machining.
Mazak VTC 200/50 for close tolerance production machining.