7,200 sq. ft. state-of-the-art facility

CNC Department:
2000 Mazak VTC200/50 Vertical Machining Center/ 4th Axis
Mazak 2040 Vertical Machining Center
Matsuura Twin Spindle Verticle Machining Center
Mori-Seki 2040 Vertical Machining Center
Mori-Seki SL25 CNC Lathe
Mori-Seki SL0 CNC Lathe

Manual Mill Department:
Two Bridgeport Milling Machines
Two 12" X 60" Engine Lathes
Two Drill Presses

Grinding Department:
One Wet Grinders

Broach: ½" key capacity.

Quality Department:
Optical Comparators (2), Height Gages
Bore Gages, Calipers, Micrometers
"Built in the USA"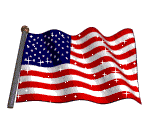 Precision Machined products: Prototype & Production
Computerized Numerical Controlled precision facing, turning, boring, threading, drilling, grooving, trepanning and milling. Live Tool capacity adds the ability to perform mill type operations without need for additional setups/handling thereby improving cost and quality.


Multiple size CNC verticle machining centers for production and protoype applications.
Manual machining department for offline details.